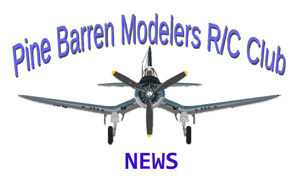 Indoor Flying
On Friday January 25th, indoor flying will be closing the gym from 8pm-9pm to allow FPV drone racing. Get your game on and watch the crashes, defeats and victories as drone pilots from all ages try their skills. Plenty of laughs and cheers to be had.
FAA Registration Information
The following is taken from the AMA's " FAA UAS frequently asked questions" page:
 Q: The expiration date on my FAA registration certificate is quickly approaching, but I do not see a place to renew on the FAA's website. How do I renew my registration?
A: As of December 12, 2017, the National Defense Authorization Act for 2018 restored the FAA's registration rule for model aircraft. If you are a model aircraft owner who registered prior to December 12, 2017 and did not request to have your registration information deleted, the FAA has extended the expiration date until December 12, 2020, which is 3 years from the rule restoration date. You can login to your account at www.faadronezone.faa.gov to print a certificate with the updated expiration date
---
Below are notes on the specific steps for online FAA Registration:
If you are not already registered with the FAA and decide to do so, please make sure that you use the correct website to do this.  If you don't know the website and happen to search Google for something like "FAA registration for model airplanes," the first result you get is https://drone-registration.net/. 

DO NOT USE THIS WEBSITE!!

If you click on this link, it will take you to a site, which mentions Federal Aviation Administration on its home page and prompts you to register your drone.  This site has nothing to do with the FAA and, if you proceed to go through with the registration process and pay the $17 (or more) requested,

you will NOT end up with an FAA registration. 
---
The correct webpage address is :  https://faadronezone.faa.gov/#/.  Once on this site, choose the link that says "Fly Model Aircraft under Section 336." And follow the directions to register ($5) yourself and print your registration card.
If you are already registered with the FAA and your registration is about to expire, you can renew by going to the same FAA website indicated above.  Once on this site you must log in, using your credentials from when you first registered with FAA.  You will be given an option to renew, which in effect will extend your current registration until the end of 2020, without any cost to you.  This is due to the fact that AMA has apparently negotiated with FAA to extend the existing FAA registrations by 2 years!  Be sure to reprint a new copy with the latest expiration date.