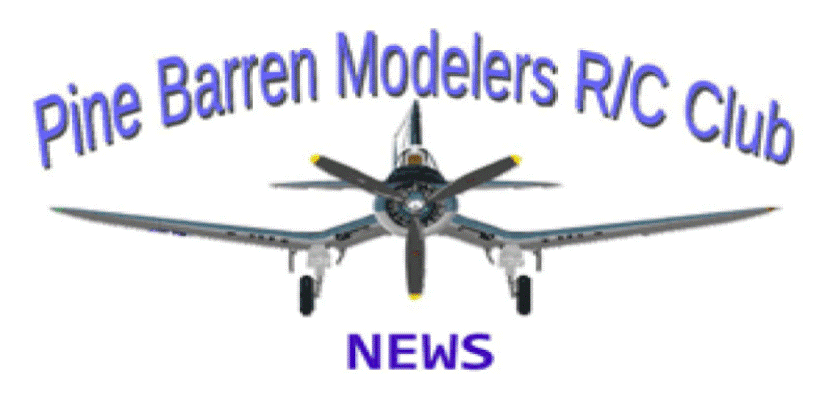 ---
2020 Christmas party.
Hey Everyone, We unfortunately are going to fully cancel the Christmas party/ pizza party this year due to the governor's new indoor restrictions. We are still working on a way to have the final December club meeting.
---
Locker Street Cleanup.
The club will be doing a cleanup of Locker ST in Berkley Township on Saturday November 28th at 9:00am. This will benefit the town and the community that is our home.
The cleanup was a great success, we had a great turnout of helpers. See club gallery for more pictures.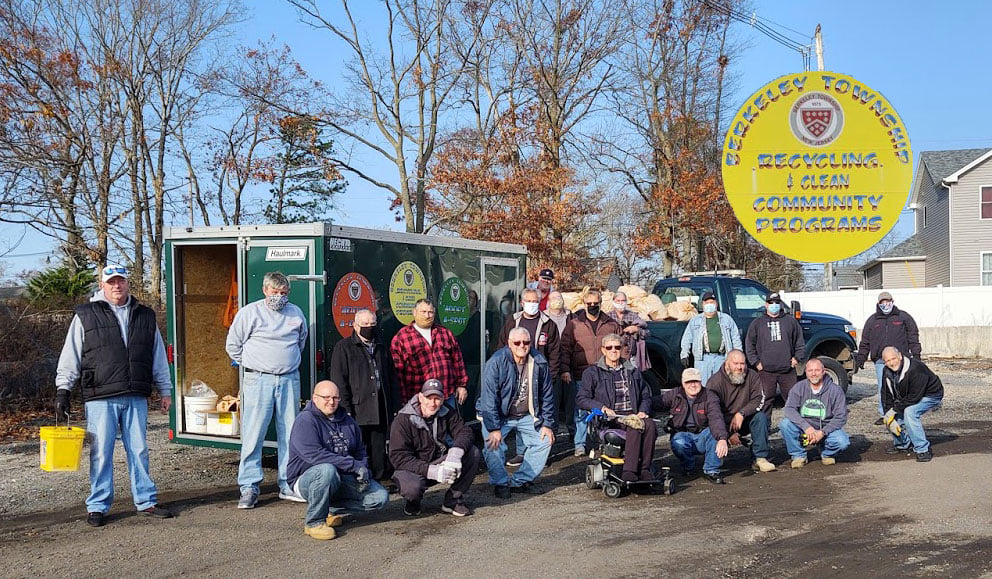 ---
Solar Charging at the Temp Field
Plans are underway to have charging and power available inside the storage container at the Johnson Pit Field. This will let us plug our chargers in without having to use your car battery or bring your own generator. Stay tuned for more info.
Thank You! To club member James King for donating batteries for us to use.
---
PBM Welcomes our Neighbors OCM
The Ocean County Modelers Club has been temporary restricted to weekend flying only. The club has requested to be allowed to fly at our fields during the weekdays until the ban is lifted. The Pine Barrens Modelers Club Officers have approved with open arms to allow our fellow hobbyists access to our fields. The OCM has invited us to join them at their field during the weekend. Please join me in welcoming our neighbors. Fly Safe
A Message from the of OCM President, Dave Sopronyi:
I MUST MENTON, WITH GREAT APPRECIATION, THE WILLINGNESS OF THE OCEAN COUNTY PINE BARRENS FLYING AND MODEL CLUBS BOARD AND MEMBERS FOR EXTENDING TO OUR MEMBERS, FLYING AS GUESTS AT THEIR FACILITIES. OCM HAS ALWAYS SHARED WINTER GYM FLYING EXPENSES WITH PB AND HAVE MAINTAINED SUPPORT OF THIER CLUBS ACTIVITIES, I AND THE BOARD HAVE EXTENDED THE INVITATION FOR PB MEMBERS TO FLY WITH US AT OCM AND THEIR BOARD WILL RELAY UPDATES TO OUR SCHEDULE, IT WOULD BE NICE TO THANK THEM PERSONALLY FOR THEIR KIND GESTURE TO OCM WHEN INVITED OR VISITING ONE OF THIER FACILITIES OR POSSIBLY A EMAIL.
OCM Schedule:
Flying is available weekends this month.
PBM members are welcome to come fly
---
Flying Fields: Be Safe
While Flying Just some basic safeguards we must follow while we all get through this virus. While flying at our fields we need to adhere to these simple rules.

– Keep a distance of 6 feet apart at all times
– Masks must be worn if not 6 feet apart.
These simple rules are there to protect you and others. Please follow them as though your life depends on it…it does.
Be safe my friends.
---
Coyle Field News
Please review the following message from John Wimberg:
With the Governor opening up the State Parks this coming Saturday, Coyle Field will be open for your use again. The Social distance requirements and restrictions to large groups stay in place.
Safe flying!
John Wimberg
NJ Forest Fire Service
VFW "The Scoop" (April-June 2020)
Click Here to See What's Happening at the VFW Center
---
W Holm Indoor RC Park
Indoor RC Car Racing is here!!! Multiple tracks, pit area, lap timers and other amenities all located in a 15,000 sq ft warehouse located off Route 9 in Forked River, NJ.
Click on the below link for additional information and updates:
---
Berkeley Field Renamed!
---
Our new flying field located in Berkeley Township across from the Berkeley Courthouse on Pinewald Keswick Road has a new name.

The Pine Barren Modelers RC Club in conjunction with the Veterans Of Foreign Wars (VFW) Post 9503 and Berkeley Township has named the new RC airfield, "Berkeley Veterans Flying Field" in honor of all the brave men and women who have served our country, past , present and future. An official ribbon cutting ceremony is being planned. Look here for future announcements and dates.
---