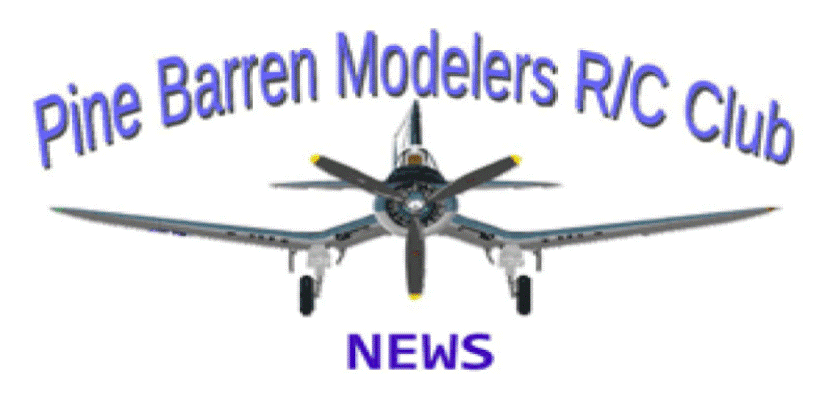 ---
---
Annual Club Picnic will be at the Pit this year on Sunday October 9th. Flying in the morning and food will start about 11am. Burgers and dogs plus bring a dish to share with everyone. Food free for club members.
---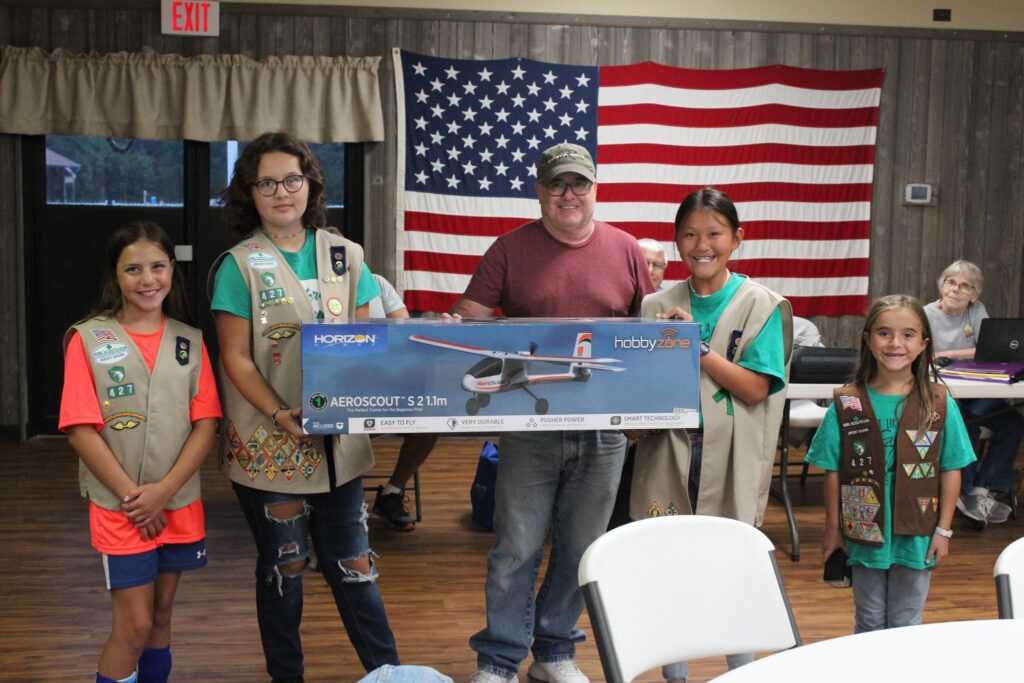 ---
We also want to congratulate new club member Gary Deal on winning the club raffle for an Aeroscout.
---
ATTENTION MEMBERS: We are changing the rules for student and novice pilots to improve the training experience and help people become more proficient while keeping wayward aircraft to a minimum. Going forward members that are currently only marked as Novice will need either an instructor or other experienced pilot to stand next to them and be a spotter. Student pilots not marked off will need an instructor to fly. Students can then transition to Novice as determined by an instructor to gain experience flying. After which they can move to experienced after doing the maneuvers in the Student Log book with an instructor. Please check the Member List and feel free to contact any instructor to make arrangements to meet at the fields or email info@pbm1727.org . Also most mornings on Saturday and/or Sunday at least one instructor should be at the Johnson's Pit Field early till around 10 or 11am.
---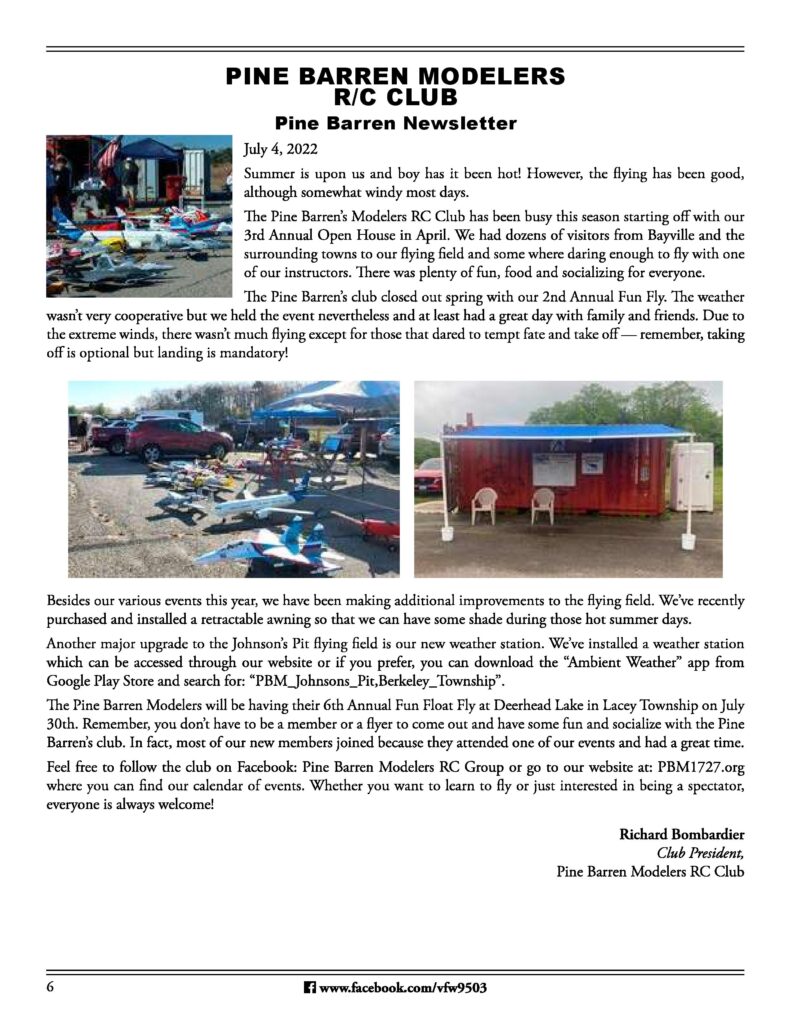 Congratulations to club member Joe Scarangello, is now our official club chef and cook.
---
New Events for 2022:
Public Open House at Johnson's Pit(Temp Field) April 30th. All are welcome, free food and refreshments available. Buddy box available to try out the hobby. No Charge. We invite all public in to grow the hobby. -Completed
PIG ROAST. Members and Guests only. Johnson's Pit(Temp Field) May 14th. -Canceled –
Pizza Night Flight June 4th, 5PM. -Completed
Funfly at Johnson's Pit(Temp Field). Open to all RC fliers(AMA membership required). Electric, glow, and gas. No Turbines. $5.00 landing fee. Lunch will be extra. June 18th. -Completed
Annual Electric Water Funfly at Deerhead Lake, Forked River. Open to all RC fliers(AMA membership required). Electric only. $5.00 landing fee. Lunch and refreshments extra. July 30th. 8am to 3pm. -Completed
Warbird Funfly. Now at Johnson's Pit(Temp Field). Warbirds preferred. Open to all RC fliers(AMA membership required). Electric, glow, and gas. No Turbines. $5.00 landing fee. Lunch extra. September 17th. -Completed
Annual Flea Market at Bayville VFW. Outdoor(sheltered space available), all RC products welcome. Pricing $10 a Table to Sell, $2 admission. October 8th.
---
A message from Club President Richard Bombardier as reported in the VFW Winter "The Scoop"
---
We now accept payments for dues and club clothing using credit/debit cards via Square®. Contact info@pbm1727.org or club treasurer Ralph to make a payment.
---
December 2021 meeting update:
We are deeply saddened to hear of the loss suffered by club member Brandon Heeren and his family. Please direct support and donations to the Andrew Patrick Needham Memorial Fund
Congrats to club member Donnell on winning the charger raffle.
Tom Powers will be resuming the Safety Officer position and Ron Pinksaw the VP position for 2022.
Penguin Day will be an all weather flying event on January 1st, as is tradition. It will be at Johnson's Pit Field 8am and breakfast will be served in the morning.
Get your RSVP's in for the Christmas party. Email info@pbm1727.org
---
Indoor flying will make a return this year at the Central Regional Middle School Gymnasium. Schedule will be a bit different this year. All dates will have flying times of 6pm to 9pm. Except Jan 21st start time is 6:30pm.
Days: Thursday December 9th / Friday December 17th / Thursday January 6th / Friday January 7th / Thursday January 13th / Friday January 21st / Thursday January 27th / Friday February 4th / Thursday February 10th / Friday February 18th / Friday February 25th.
Address for the school is 509 Forest Hills Pkwy, Bayville, NJ 08721. Map Below. Park at the entrance by the gym. Club members are free. Non club members subject to landing fee of $5.00.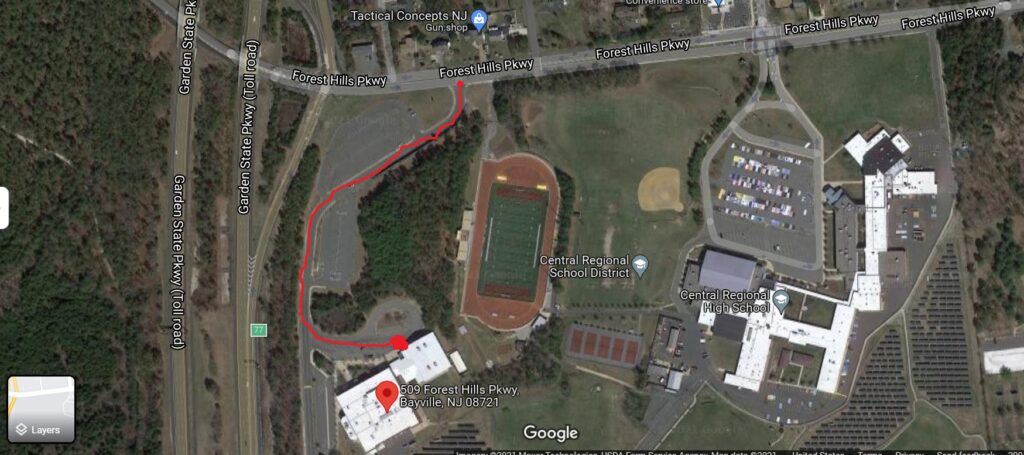 ---
Boy Scout Breakfast: Next date December 12th . Starting 9am at the Bayville VFW. $8.00 a person all you can eat. Santa Claus will make an appearance, so bring your kids.
---
The annual Christmas party will be on December 11th. Starting 6PM. at Calloway's Restaurant in West Creek (597 Main St, West Creek, NJ 08092). Dinner will be $30 per person. Choice of: Chicken parm, Prime Rib, or Salmon. Also includes a dessert. We will take a head count by the November meeting or email info@pbm1727.org to RSVP. We will also be having gift auctions and 50/50.
---
Field improvements will be coming to the Johnson's Pit Field. We will be installing semi-permeant safety gates and a covered sitting area in front of the small container.
---
We regret to inform everyone the Warehouse Indoor RC Track. will be forced to close.
---
January 2021 Meeting Update
Events for 2021 will be: A water Fun fly, a normal Fun fly, Open-house at the Temp Field, club picnic, and Flea Market. Date's and Times will be announced at future meetings.
---
---
Locker Street Cleanup.
The club will be doing a cleanup of Locker ST in Berkley Township on Saturday November 28th at 9:00am. This will benefit the town and the community that is our home.
The cleanup was a great success, we had a great turnout of helpers. See club gallery for more pictures.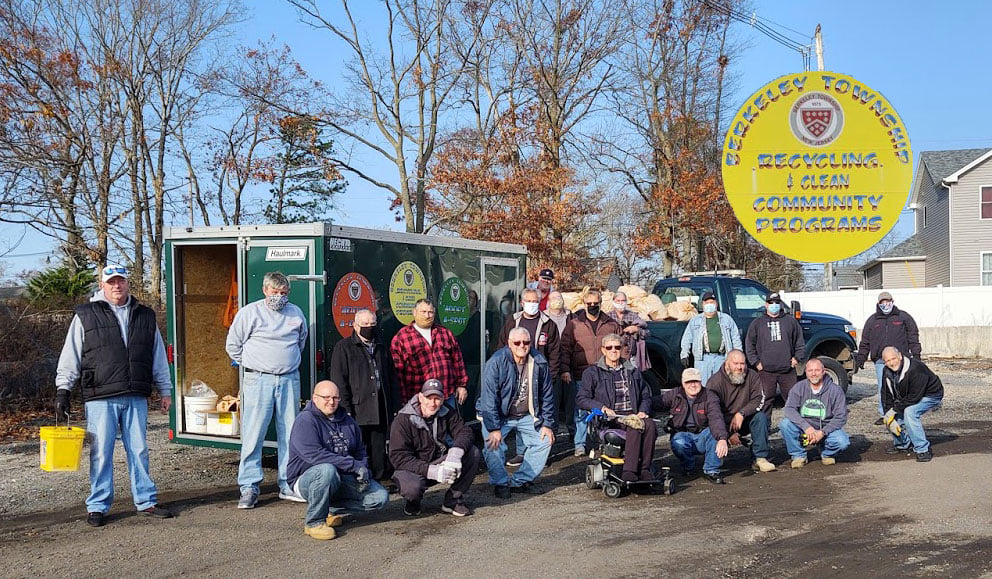 ---
Solar Charging at the Temp Field
Solar power charging station is now built and ready for both 12v DC and 120v AC chargers. Field camera coming soon…
Thank You! To club member James King for donating batteries for us to use, and to club member Dennis Spatcher for building it. Also, shout out to everyone that helped.
---
VFW "The Scoop" (Fall 2021)
Click Here to See What's Happening at the VFW Center
---
Berkeley Field Renamed!
---
Our new flying field located in Berkeley Township across from the Berkeley Courthouse on Pinewald Keswick Road has a new name.

The Pine Barren Modelers RC Club in conjunction with the Veterans Of Foreign Wars (VFW) Post 9503 and Berkeley Township has named the new RC airfield, "Berkeley Veterans Flying Field" in honor of all the brave men and women who have served our country, past , present and future. Look here for future announcements and dates.
---